This website is a child site to its Mother, Writer's, Writing Words:' 
being characters", and is setting its own in the future.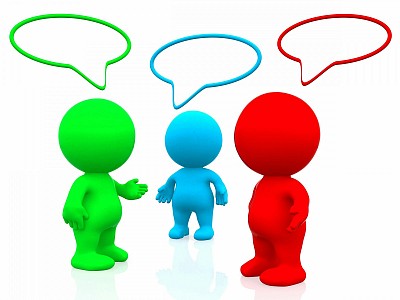 hahaha, thought these would be appropriate for this site. thanks for coming around.
Introduction in who we are!
Hi Everyone,
How are you doing? Well, let me jump right into this. This site is a child site or sister site, however, you wish to say it, but for now, it has a lot of material that's the same. Its purpose is solely for my benefit more then it is anything. I have nothing to sell, but happy fingers and possibly maybe catch some freelance in the future.
My interest range from writing, to poetry, technology, science, space, and paying-it-forward. We are positive people and we have our days too. I currently have some featured pages and dedicated pages for my grandchildren and for my late wife as well. I'll run some featured pages one for other fellow writers from all sorts, or they might be the artist or professional of his or her choice, in whatever it is they do. I may even run a featured page for businesses, that have inspired me in some way. 
In the past, I have tried this coding or writing script and personally, it's not for me with my current circumstance, but in general, it still isn't for me.
I've been writing a story concerning myself, and hopefully, find time to finish writing it. I've been trying to write this story for quite some time but needs to come out. It is about self-conviction and trying to find forgiveness for me. Been 22 years and I'm exhausted. So, with that said, that's what we are about here at; "Writer's, Writing Words:' being characters"  #2  © 2020 
Best of Wishes,
Bill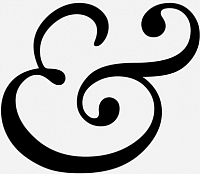 One side looks like an E, and the other side a T, spelling the word "ET", meaning "and",


In the Pompeian periods first century and carried on to 79 a.d., the ampersand was discovered as a mural on a wall in a dynasty temple.  

It was then used later on in life, as a ligature in centuries to come. In the Latin language, they had categorized it then and they used the ampersand symbol in writing as either the letter "e" or a letter "t" forming the word "et," which meaning in Latin, meant "and."


On one side of the first ampersand symbol, it looked like the letter "e", and on the other side of it, formed a "t." Soon the ampersand symbol took on a new form, and finally symbolized the word "and", with a new character look '&' and referenced it, to it's meaning "and." 
Later on, and as time moved on forward, so did the symbol of the ampersand and the Latins gave it characterization with its symbol. Today, couples from around the world made the ampersand a symbolic meaning or gesture to its character meaning & or and, as togetherness, or gestured you & me in wedding ceremonies to come and started a trend that is still trending on today.   
Written by:
William Darnell Sr
02/02/2020